Published: 2021-05-30 08:40:23 +0000
Categories:
Drinks
,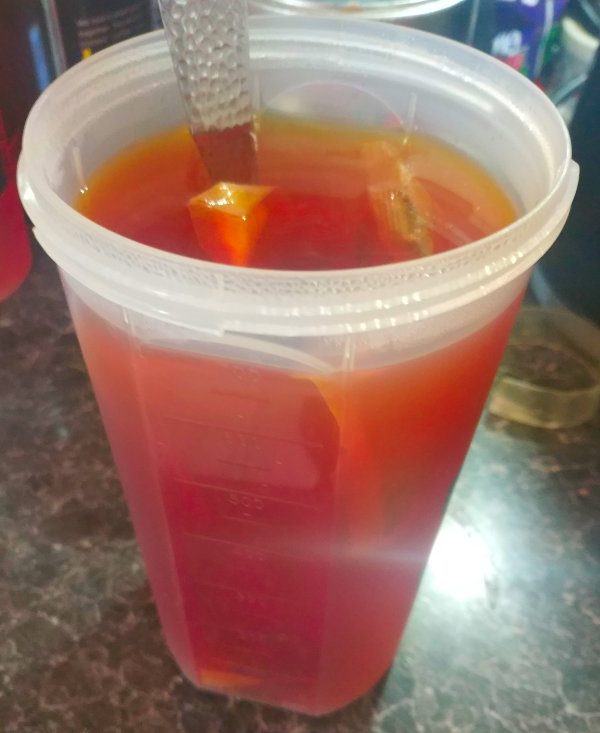 Traditionally, iced tea is lemon or peach, but on a hot day it works well with other flavours too. Alternatively, you can leave out the apple and add a couple of sliced lemons.
Can easily be modified to taste - less sugar brings the tea flavour out more.
Cooking Time
Categories
Ingredients
3 teabags
700ml water
1.5 tbsp caster sugar
2 tsp honey
200ml Apple and Elderflower Squash
Method
Put the water in the kettle and boil it
Put the teabags into a heatproof jug
Add the sugar and squash into the jug
When the kettle's boiled, pour it into the jug
Add the honey
Stir well and then leave to brew for 5 minutes
Give one final stir and then remove the teabags
Leave on the side to cool to room temperature
Put into the fridge to chill for at least 2 hours
Will keep (covered) in the fridge for about 2 days
Keywords
tea
,
iced
,
apple
,
drink
,
cold
,